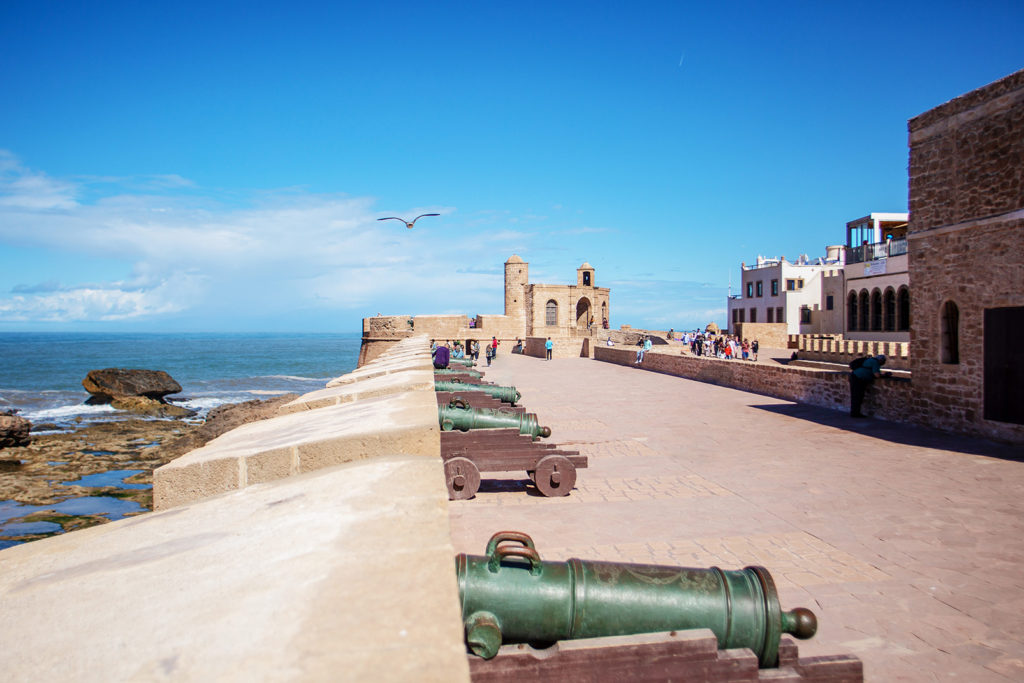 Our driver will pick you up at the Riad at 8 am.

On the way to Essaouira you will stop at Sidi el Mokhtar to have breakfast, then you can admire the landscapes, the argan tree plantations (the tree allows to produce argan oil, famous in the whole world. Its leaves are the delight of goats), take pictures of goats on the argan trees, visit a free women's cooperative where they explain the benefits of argan.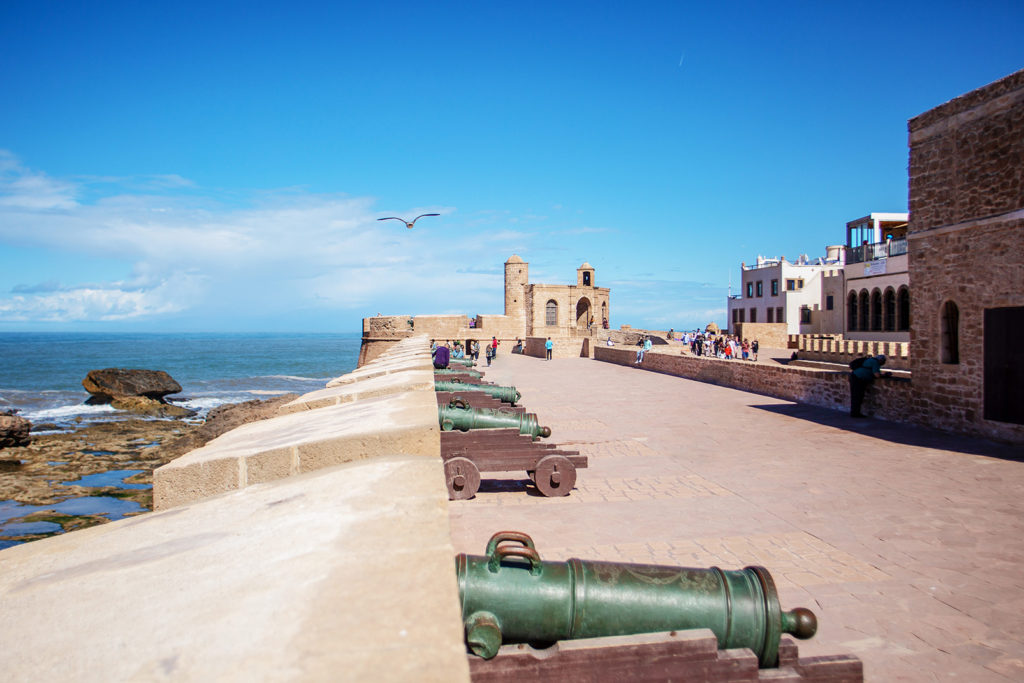 Arrival in Essaouira is scheduled at approximately 12:00. Essaouira (formerly "Mogador") is a port and tourist city located on the Atlantic coast of Morocco, 174 km west of Marrakech.

At the seaside, its medina (old town) is all white and is classified as a Unesco World Heritage Site and is protected by 18th century ramparts, called the Skala de la Kasbah. Dotted with ancient copper cannons, the fortifications offer a view of the ocean. You are free to explore the Medina, the ramparts and enjoy the cultural richness of the city and its many art galleries. Admire the architecture of well-preserved old buildings and enjoy the beautiful views of the Skala on the Atlantic coast.

We recommend a good restaurant "Le chalet de la plage" to taste freshly caught fish and seafood. The city's beaches are ideal for surfing, windsurfing and kitesurfing. Then enjoy the rest of the afternoon visiting the old Jewish quarter and its synagogues.

Departure from Essaouira is scheduled around 16:30 and return to Marrakech app. at 7pm.

Price for 2 persons (round trip) all day - Price 1800 Dhs/(180 euro)

Val-d'Argan wine tasting - supplement: 300 Dhs/ (30 euro) per person.
If you need more information, please fill in the contact form below: