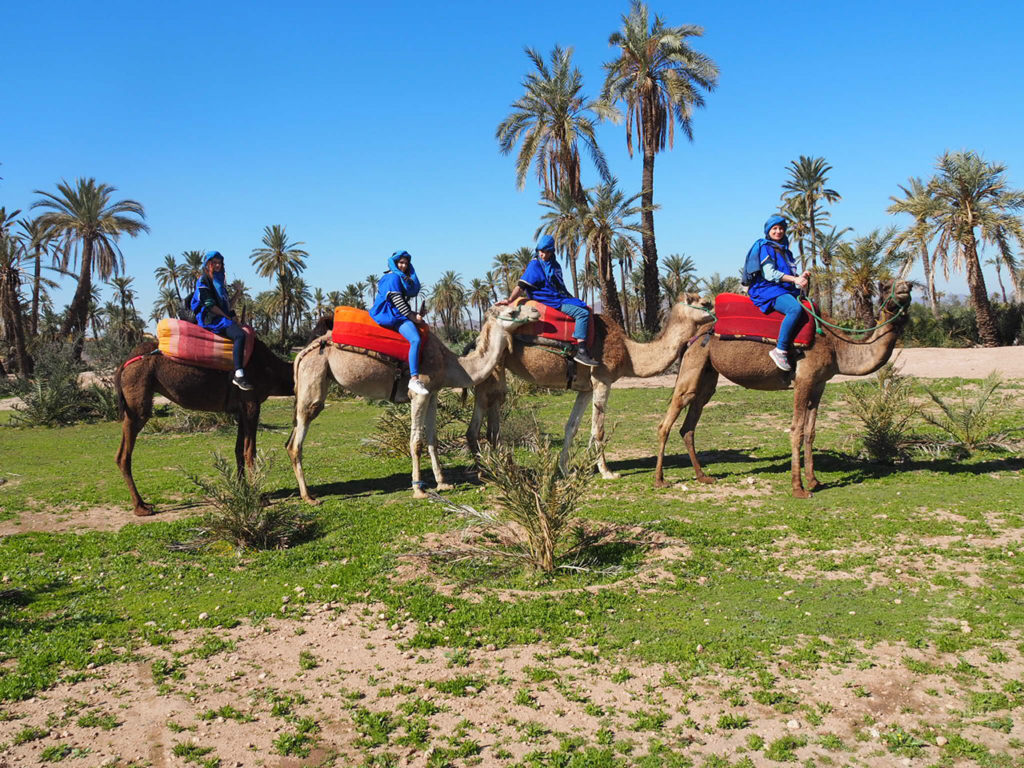 Come and discover beautiful and surprising landscapes on camelback and meet this animal emblematic of North Africa! Companion of the inhabitants of the desert since always, the dromedaries are unique animals.

After your pick up from your riad, Appointment at the Palmeraie where you will prepare your camel ride for about 1 hour.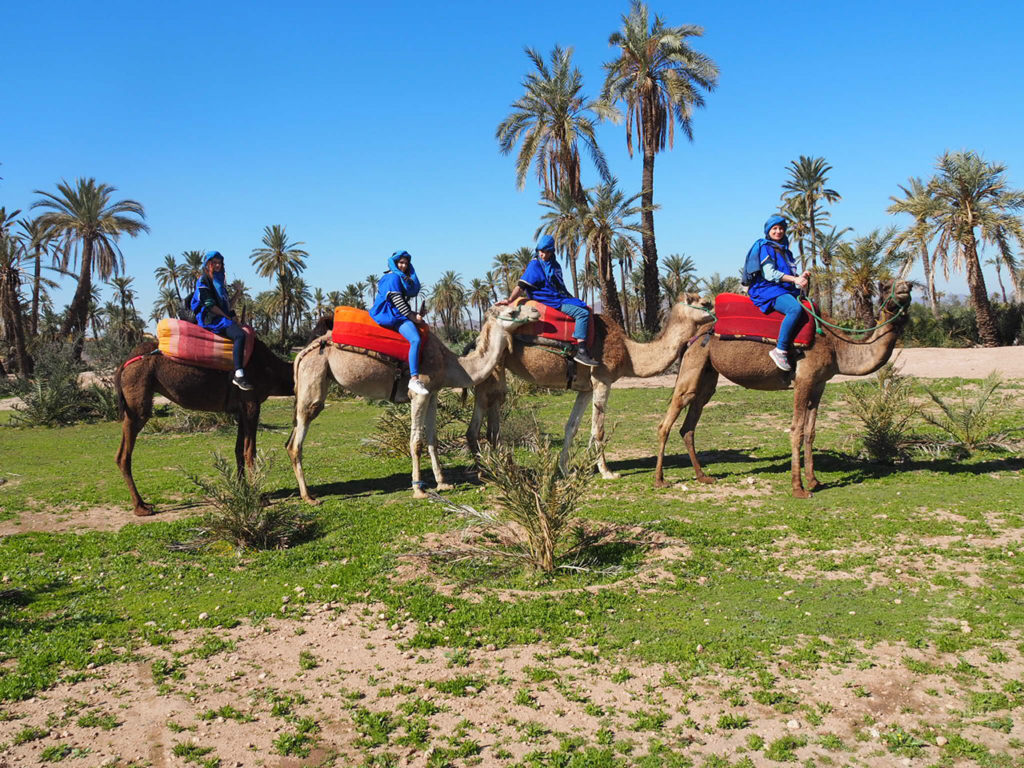 Put a typical traditional dress and a scarf like the locals and take a walk among the palm trees.

This walk is ideal with friends or family, so don't delay: a camel ride is a must. one of the things to do at least once in a lifetime!

It is also pleasant to combine a walk with a in dromedary with quad or buggy.

Price for 2 persons (round trip) Price: 1000 Dhs/(100 euro).
If one more person: 600 Dhs / 60 euro per person.