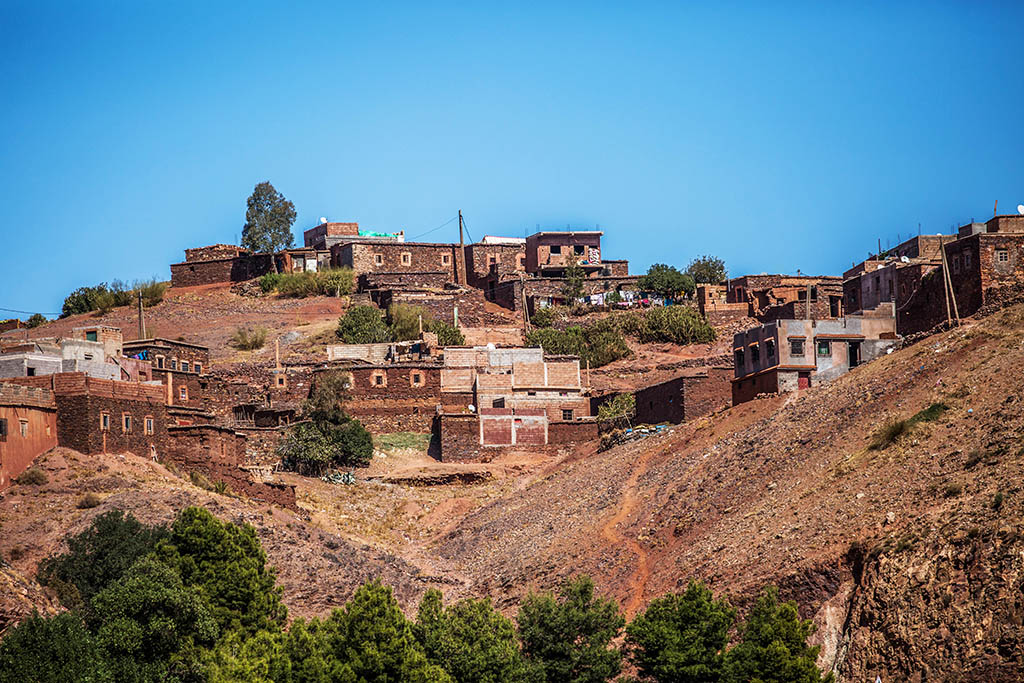 Our driver will pick you up at the Riad at 9am. About thirty kilometers south of Marrakech you will cross the magnificent landscapes of the Agafay Desert.

This rocky desert extends over several hundred hectares. Also called "Marrakchi desert" it is not a desert in the bioclimatic sense but it will surprise you with its lunar aspects with white and ochre tones.

Lost in the desert hills that look like dunes, there are still some Berber villages.

Panoramic views not to be missed - with the High Atlas in the background, the artificial lake of Lalla Takerkoust, the Agafay desert remains a protected and privileged place.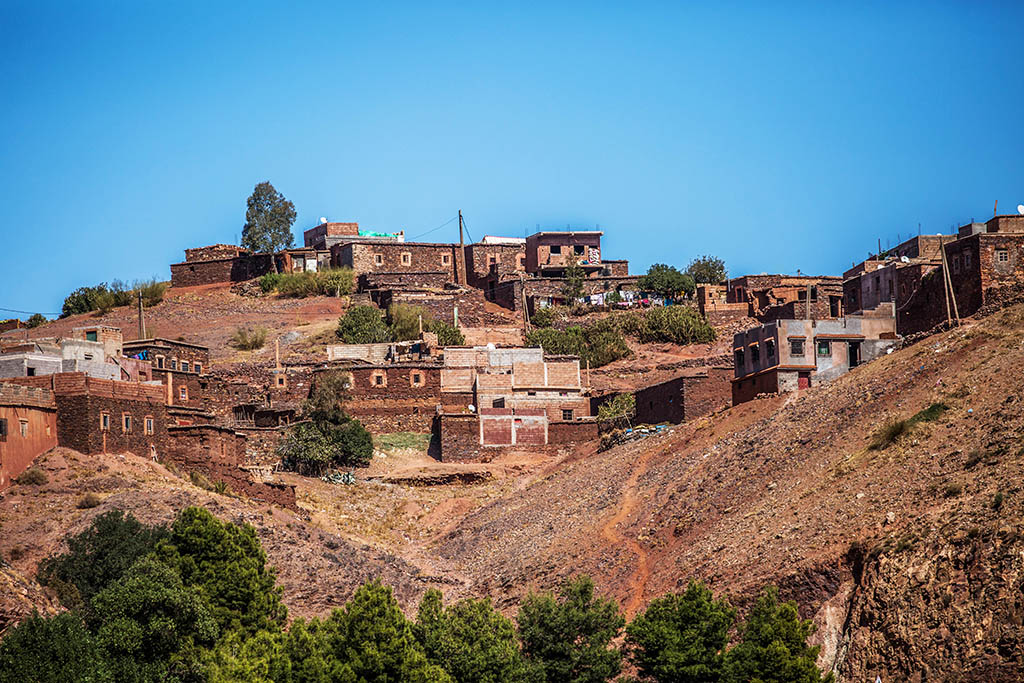 Then you will reach the greenery of the mountain and begin the "ascent".

Passing some villages and the Atlas plateau you will discover the Imlil valley.

The road to Imlil is a beautiful one. it is much cooler than in town, the Atlas Mountains are snow-covered, the hills are green.

Perched at an altitude of 1740 metres, Imlil is the last village accessible by road before the ascent of the famous Mount Toubkal, the highest point in the Moroccan Atlas.
Imlil and its valley offer a total change of scenery.

After lunch in a traditional house you have the choice to participate in a light walk in the mountains and spot Toubkal and the Imlil waterfall. The meal for 2 people and your guide are included in the excursion price.

The return to Marrakech is scheduled for 5pm.