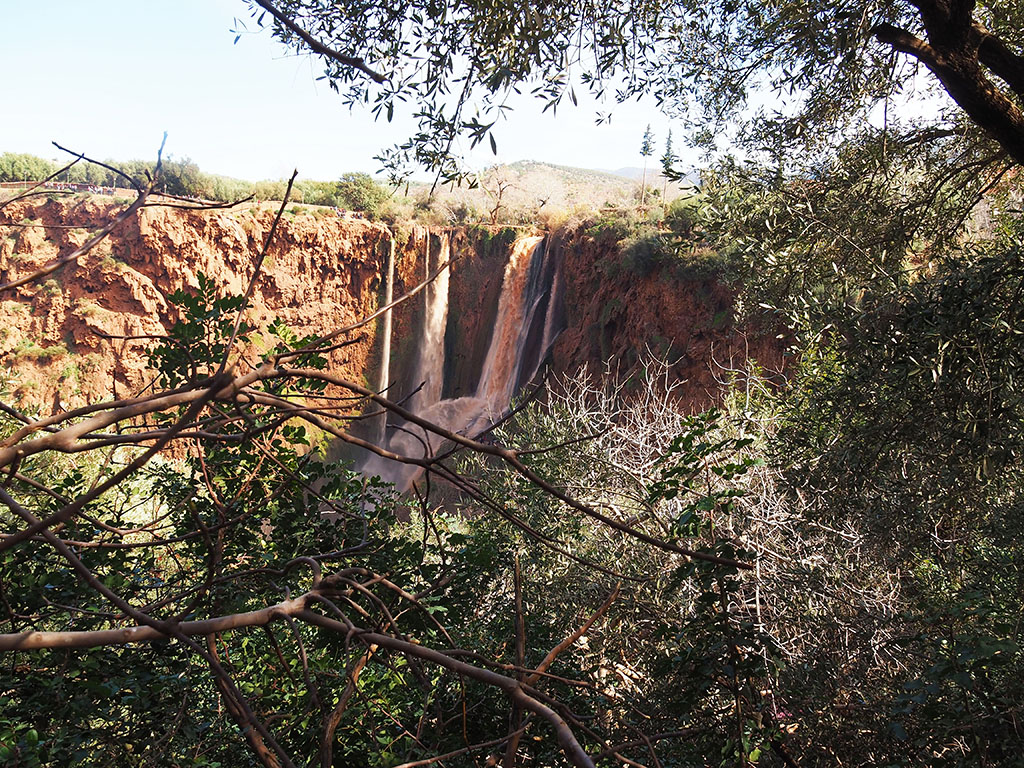 Our driver will pick you up at the Riad at 8am.

You will cross the landscapes of the Middle Atlas to arrive in the magnificent region of Ouzoud. Ouzoud is a small village that is known mainly for its waterfalls - the largest waterfalls in Morocco - and is located about 150 km or 2h30 from Marrakech.

The waterfalls are located at an altitude of 1060 meters, they are about 110 meters high and are often haloed by a rainbow.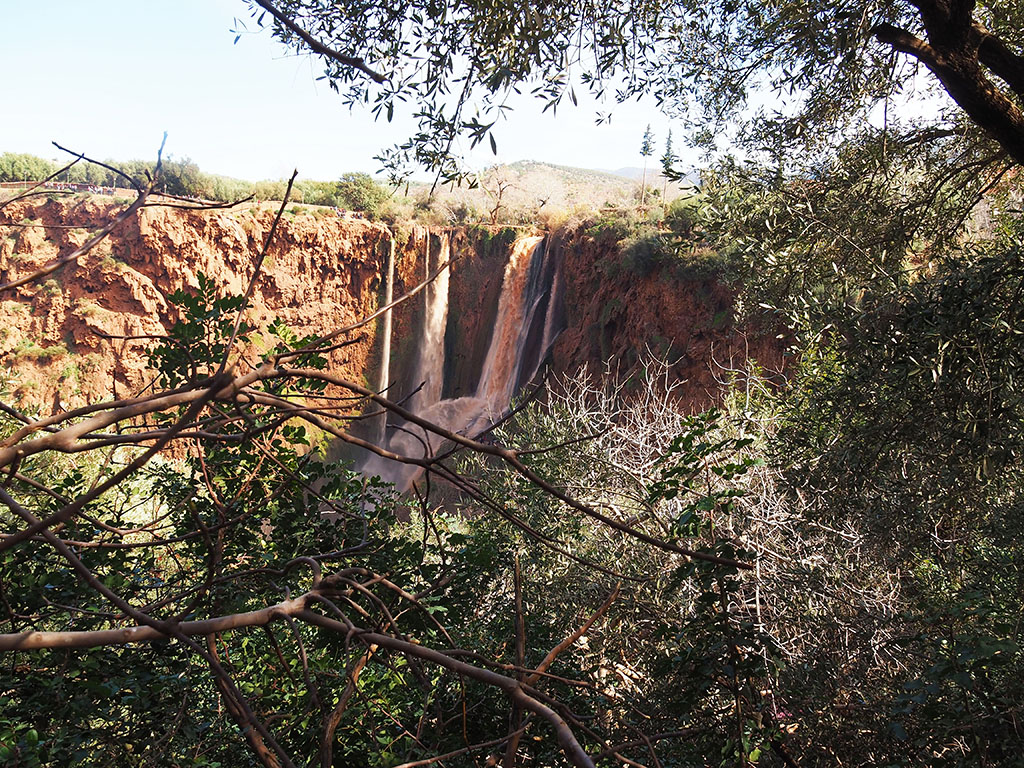 Upon arrival in Ouzoud, you will find many small gargotes serving excellent traditional Moroccan cuisine, souvenir shops....

At the foot of the waterfalls, you can enjoy swimming, taste a mint tea, observe the merry-go-round of Rhesus Macaques (the monkeys of the desert).

You can cross the river by taking the wooden bridge or, for a few dirhams, one of the small boats humorously named "Le France", "Le Phocéa" or "Le Titanic".

Ouzoud has all the charms to spend a sweet day. Nothing surprising, Ouzoud simply means "Sweet" in Amarzigh.

Return to Marrakech is scheduled around 6:30 pm.